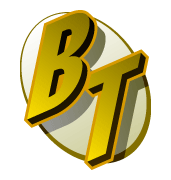 BeerTools.com 3 month GOLD membership
| | |
| --- | --- |
| Product number: | P-101 |
| Status: | In Stock |
$5.95
This is a 3 month version of the popular 1 year GOLD membership.

The GOLD membership allows you to create recipes rapidly, you can use just about any recipe here at BeerTools.com as a starting point. Simply view the recipe you are interested in and click the special link on that recipe page (only available to GOLD membership users) to load that recipe in the Recipe Calculator.

Across the board you receive the capacity for more ingredients. The Recipe Generator, Recipe Calculator and Finished Analysis all allow the use of 11 grains, 4 extracts, 6 adjuncts, 7 hops, 3 dry hops, and 5 special; go ahead load it up, it can handle it!

Other features include a Recipe Calculator zeroing function, and scaling function. Pick any combination of seven famous utilization algorithms. Store up to 100 of your personal recipes here at BeerTools.com for instant access to them each time you return.

You can also get a quick view pop-up window to view your beer's characteristics while you're still working in the Recipe Calculator form. That way you don't have to actually hit the calculate button each time you want to see how close you are getting to your chosen style.

There are many more features included, and even more on the drawing board for future release!
---
Related Products